google-site-verification: googledd5e5fcb536f82af.html bef18e6d9f5a42148a201dc072ebdeb5 google-site-verification: googledd5e5fcb536f82af.html 1A1DA080C0F6EBEEC6B62C1CFC2ACD4A

google-site-verification: googledd5e5fcb536f82af.html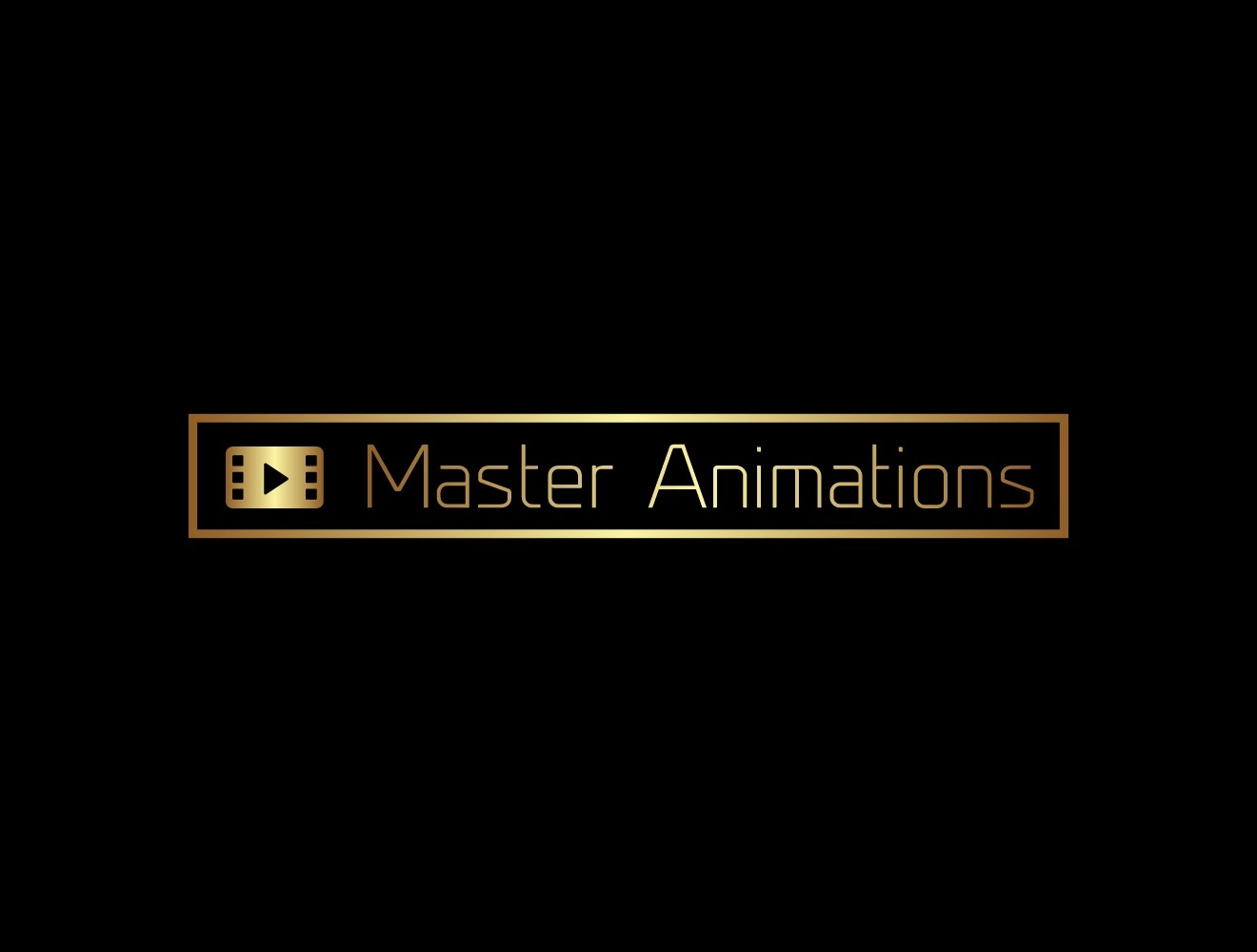 Our First Feature was: Gatwick Gangsters Movie Links on This Site

RENT OR BUY ON AMAZON PRIME VIDEO

We are now in Production of - "Adventures of Joe Red"
Action Adventure Animation Movie.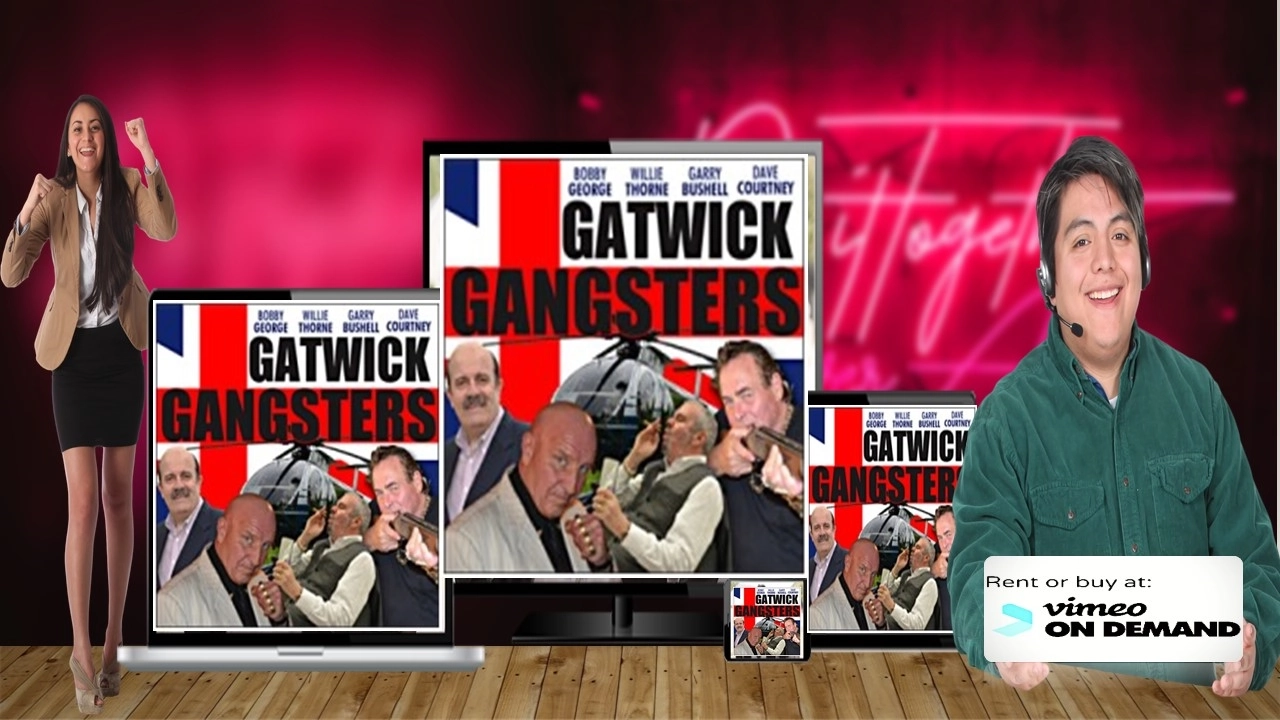 With Gatwick Gangsters you can stream direct from our Platform on Vimeo to your home TV, and other devices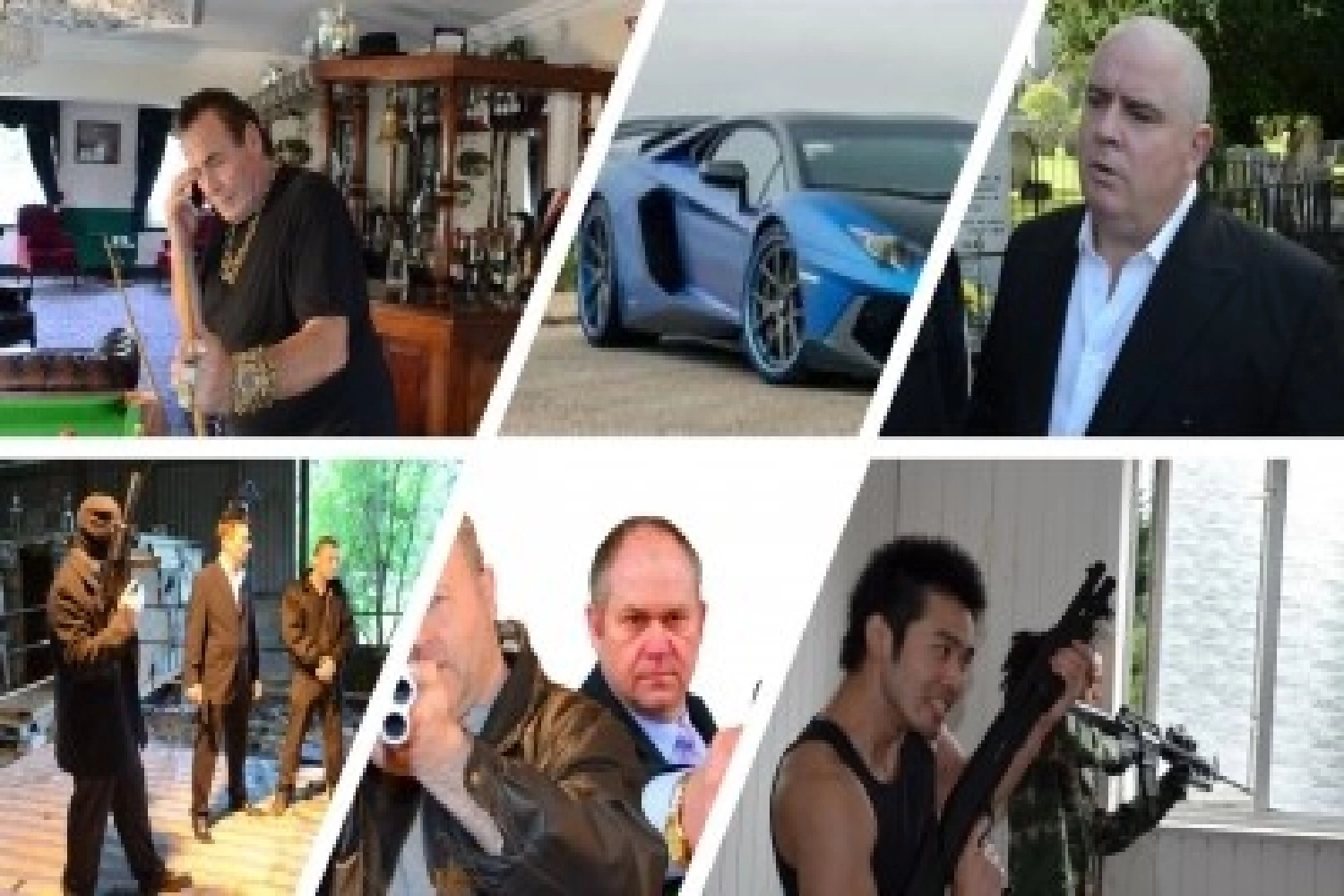 The BANKER murders 'Diamond Larry' (Dart Master, Bobby George) who is in a race with the Banker to buy a Bank from an Arab King, HRH King El Sahara. (Dart Master, Bobby George) unknown to Diamond Larry and the Banker.
•The Arab King is a terrorist, who is plotting to blow up London's Gatwick Airport with an Atomic Bomb.
•It is a Story of a Greedy, Fat Cat Banker (Shampagne).
• Whose ambition is to obtain International Banking Power with Colombian and other International Drug Lords.
BREAKING NEWS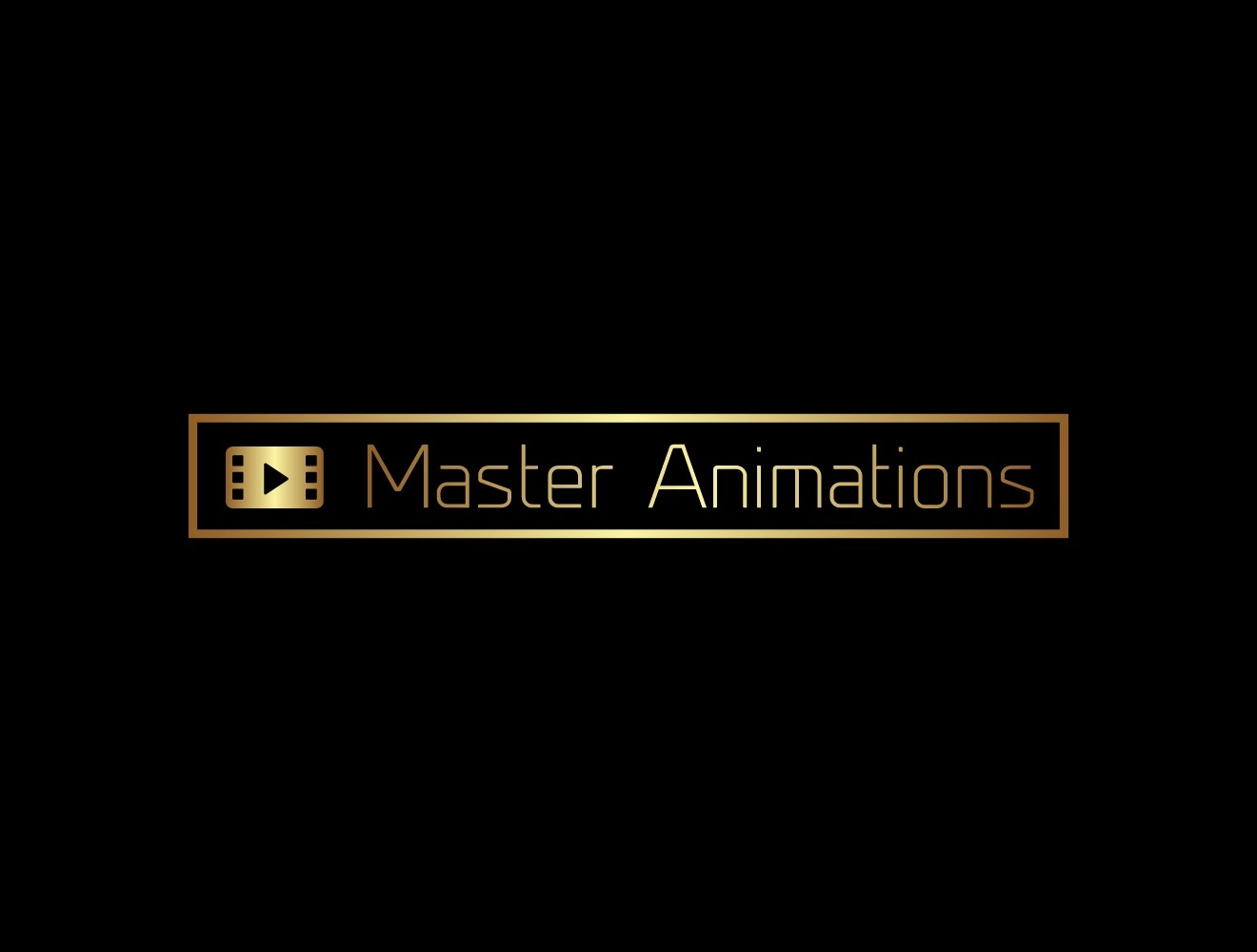 MASTER ANIMATIONS IS OUR NEW PRODUCTION DEPARTMENT
OUR NEW PRODUCTION IS "ADVENTURES OF JOE RED" A KID'S ACTION ADVENTURE ANIMATION FEATURE FILM - WE WILL UPDATE YOU AS WE GO ALONG.
SALLY CLACK IS HEAD OF ANIMATION - DAVE MANNING IS THE PRODUCER - SID CLACK IS THE DIRECTOR.


Back to GG - The Plot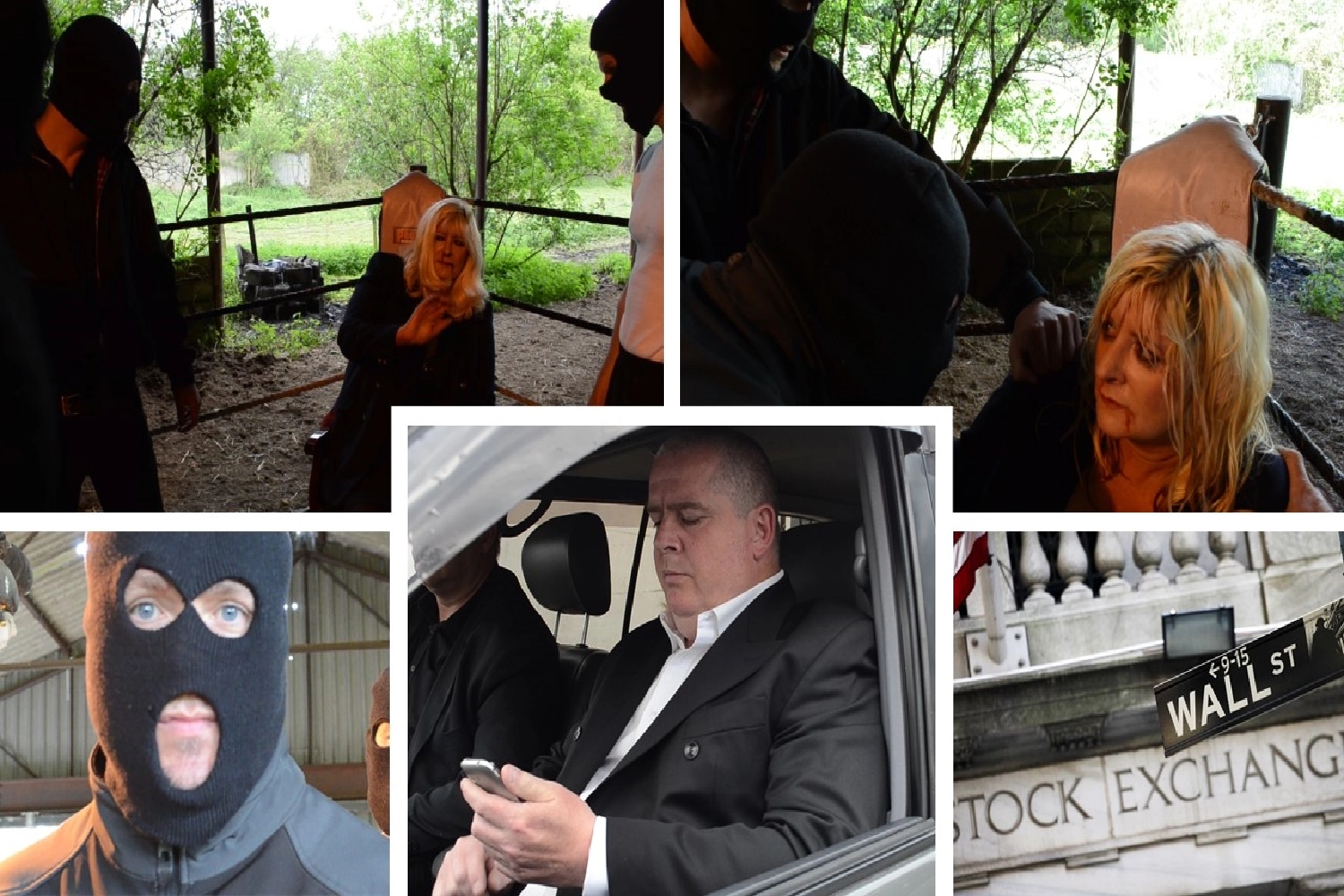 The story begins with the Banker seeking to borrow $100 Million for '24 hours' from Gatwick's unstable, Mob Boss, Large.
•But as the Banker is 'proving funds' to the King.
•The Arab King hacks into the Banker's account and steals the money.
•This now results in the Banker being in Debt to the Unstable Gatwick Mob Boss, Large.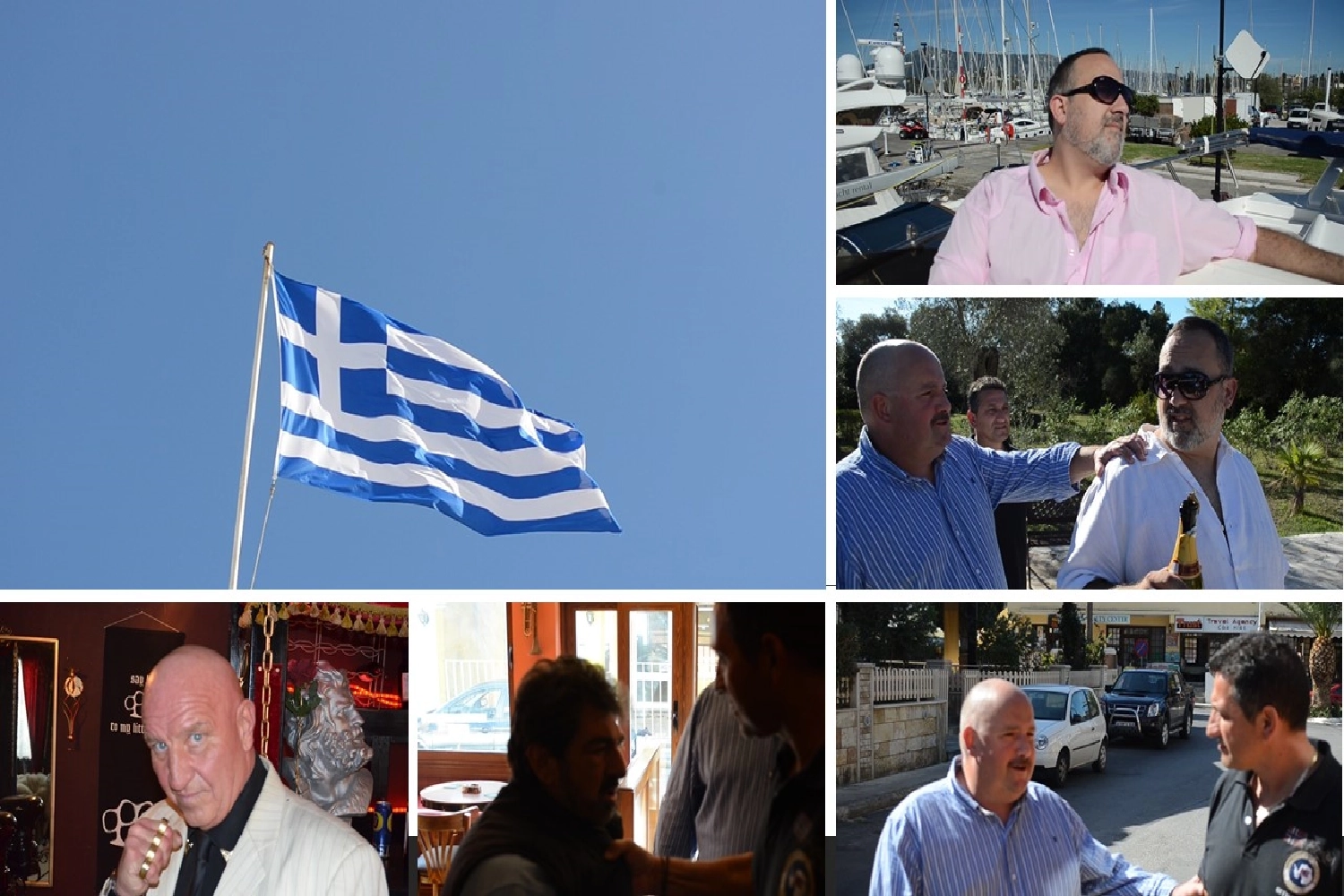 LOVE FILMS - FILMS OUT NOW - JAMES BOND MOVIE NEW •LOVE FILMS? •LOOK AT GATWICK GANGSTERS • FILMS OUT NOW • WITH AN APPEARANCE OF MI6 DIRTY DEALINGS WHEN IT COMES TO DEALING WITH TERRORISTS AND LONDON FIRMS FIGHTING AGAINST EACH OTHER. • IF YOU LOVE A GOOD JAMES BOND MOVIE •
CHECK OUT THIS FAST-PACING PLOT.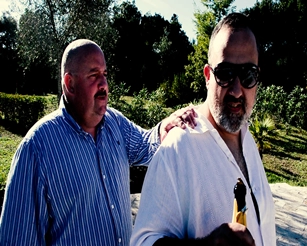 There follows a dangerous adventure, climaxing with a 'do or die' situation.
First, we are taken into London's underworld and then over to Corfu, Greece, in a territory fight between ' London Firms' for Corfu
drug importing action from Colombia. Meanwhile the Arab King is concerned about his gold being on British soil.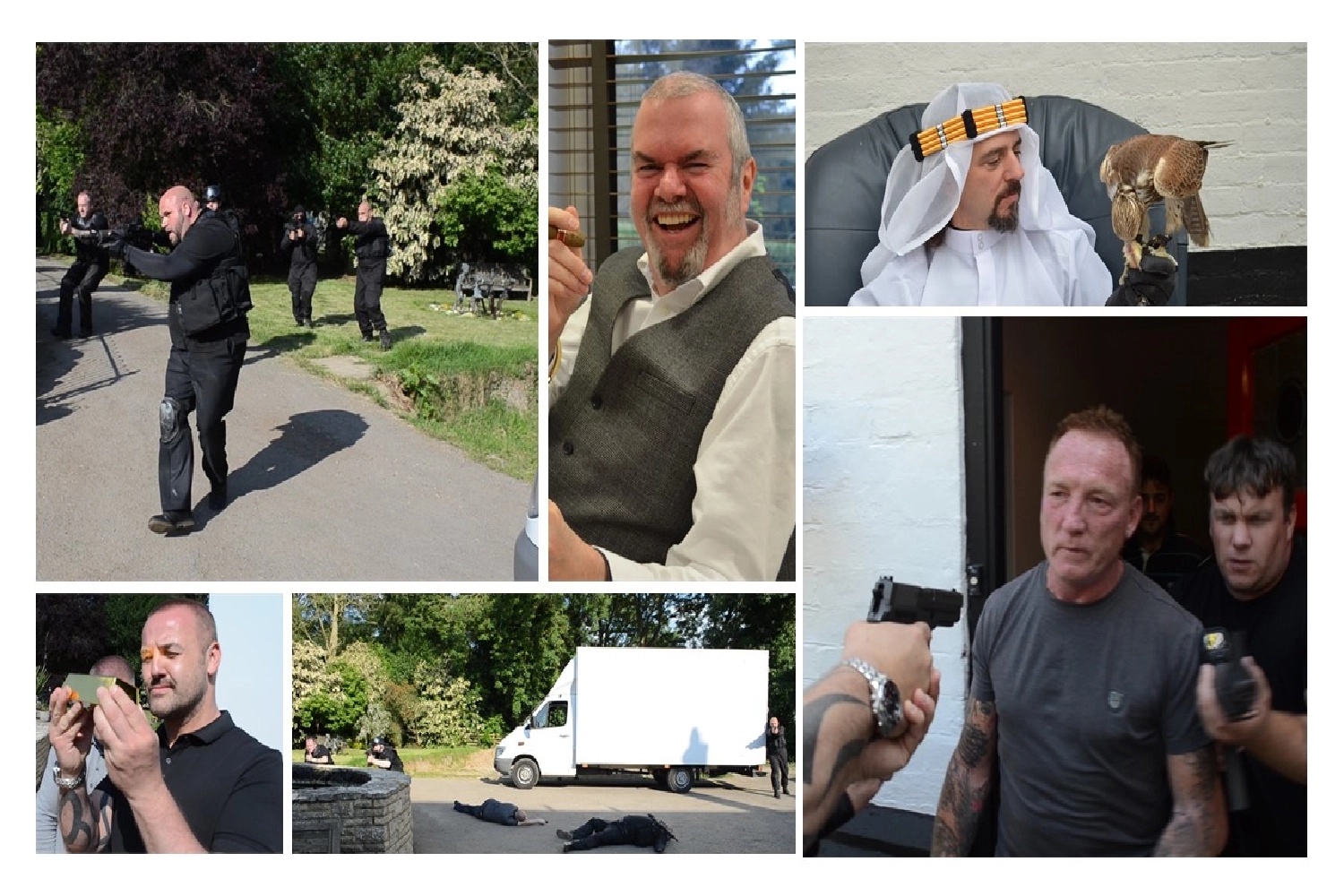 The King instructs East End George [TV Critic, Garry Bushell] to move his gold over to Switzerland.
But East End George has a better idea. He seizes the opportunity and attempts to rob the gold.
But the plot is foiled by Mi6 who are starting to show an interest on what is going on when the Mi6 has a tip off that the Head of Mi6,
Sir Jack Cole's daughter Shampagne is dealing with a dangerous Terrorist.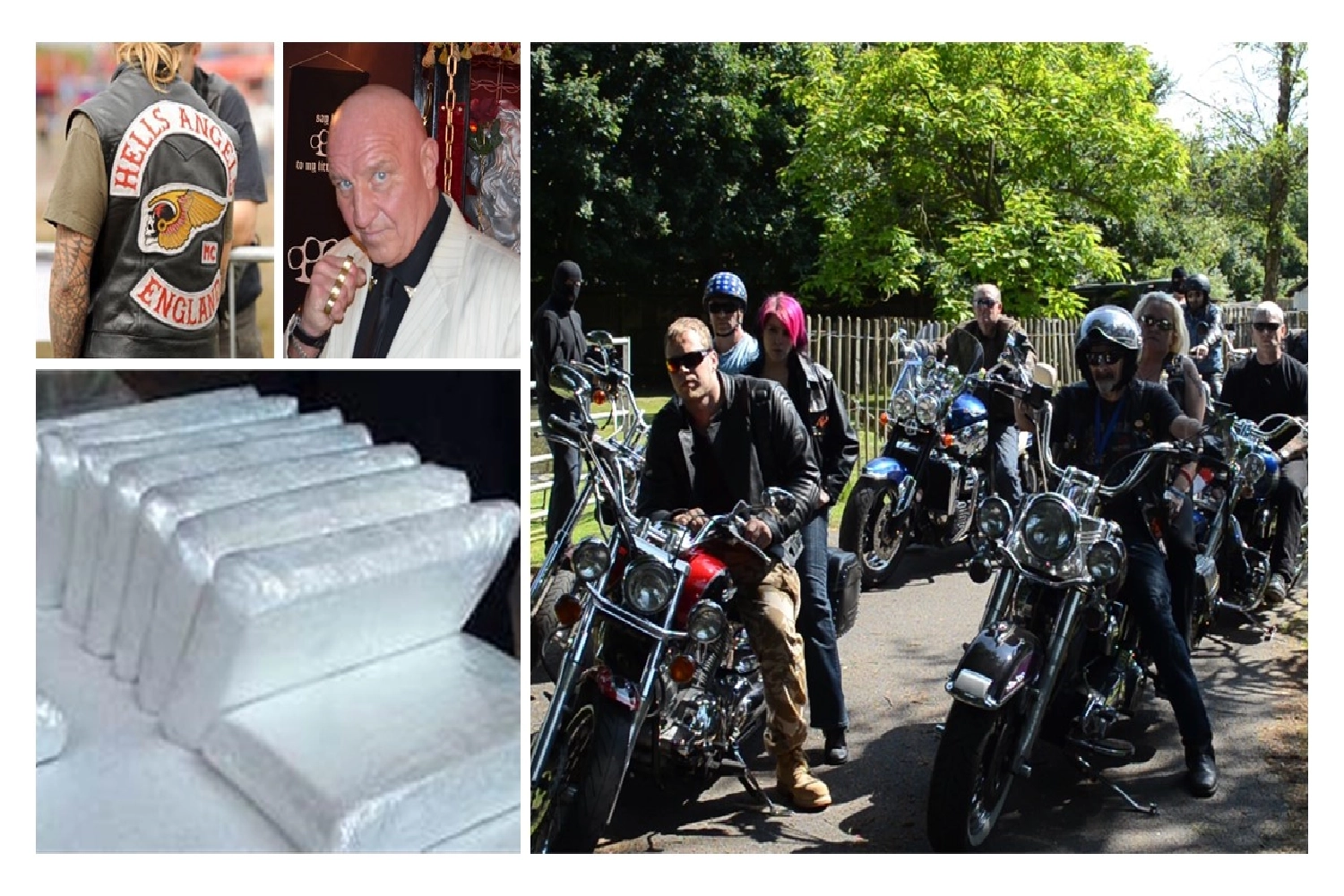 In one sub plot the Mob Boss' Rival, London's notorious Ray Razor [Dave Courtney] takes advantage of the
Gatwick Mob Boss Large by stealing his stash of cocaine from a Gang of Hell's Angels Bikers.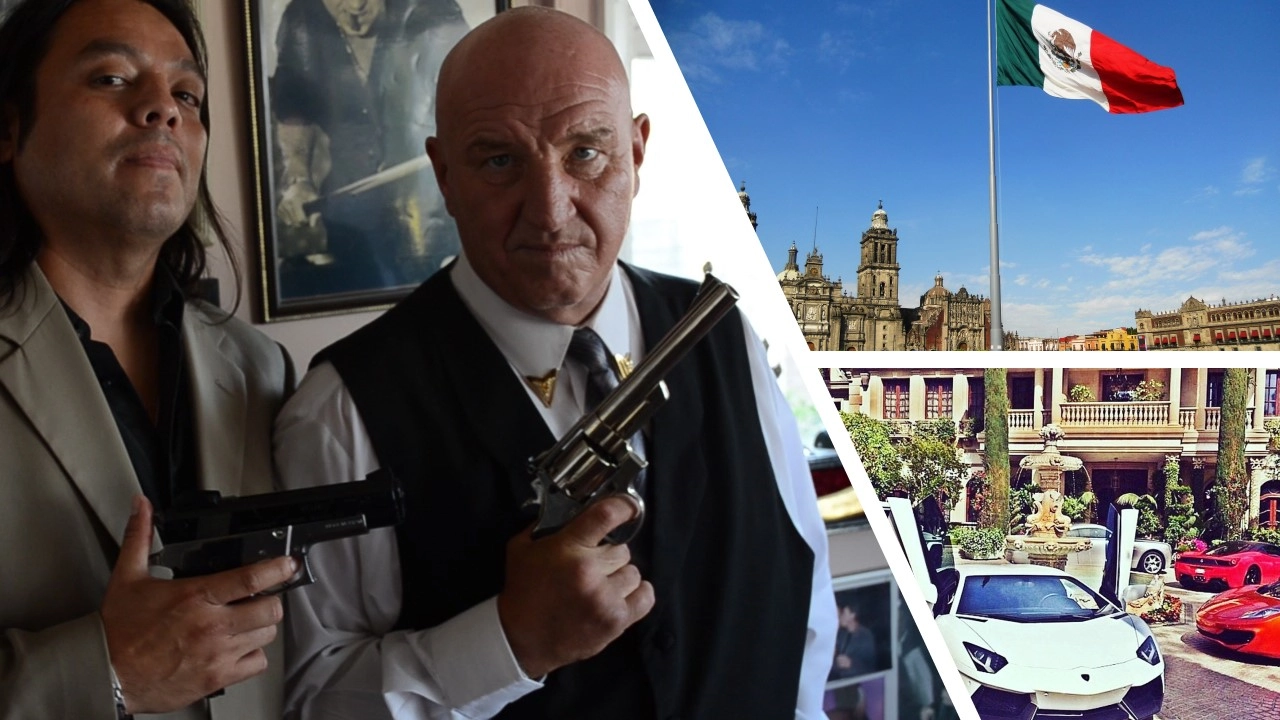 We see the Mexican Cartel Boss: 'Jose De Jesus aka La Mano Negra' arriving in England, UK
to take over both Ray Razor's Empire and the Gatwick Mob Boss's Empire.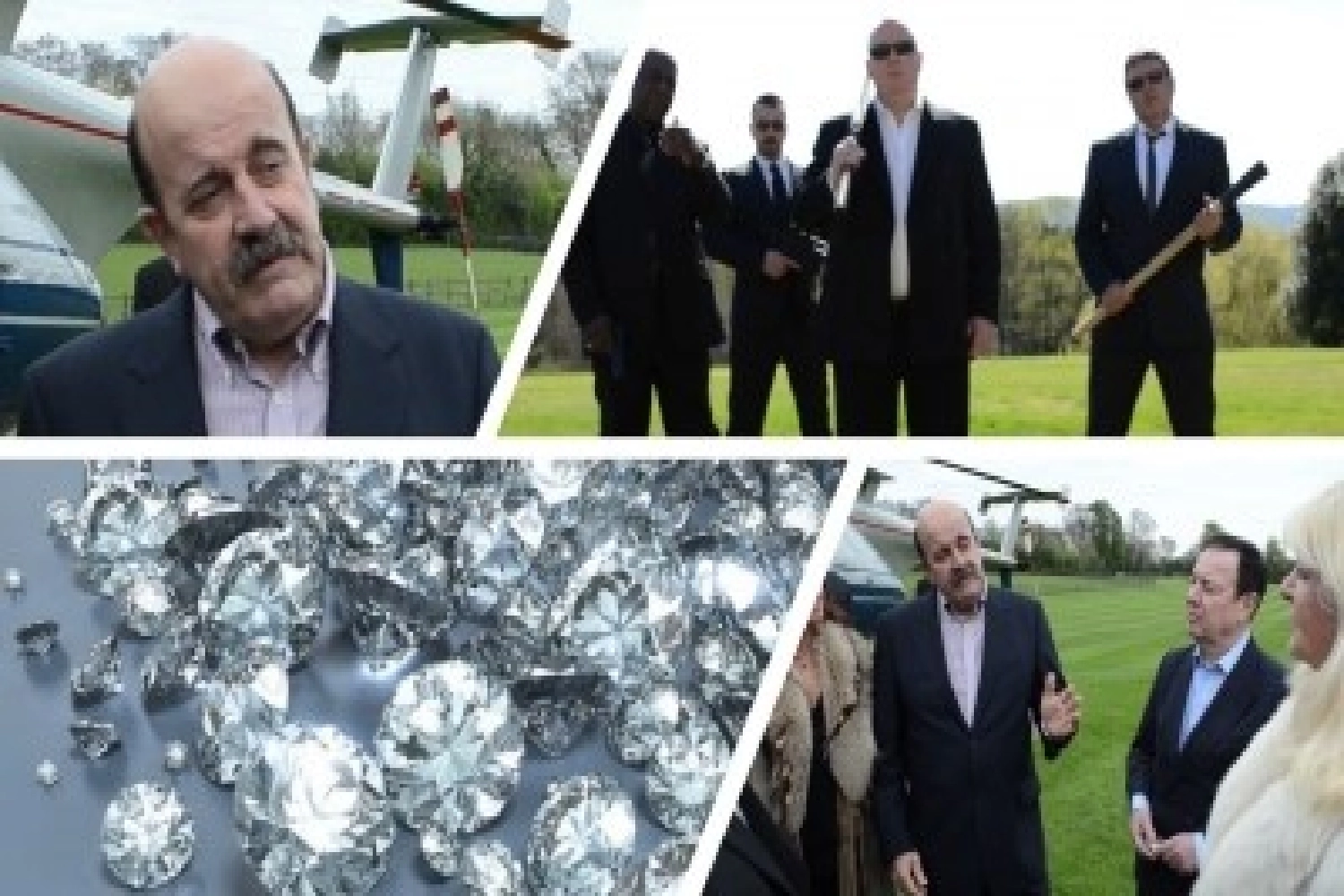 Another scene, involving both the Banker and the Gatwick Mob Boss, buying stolen Diamonds off 'The Beast' [Snooker Master, Willie Thorne].
These diamonds are later robbed by the IRA.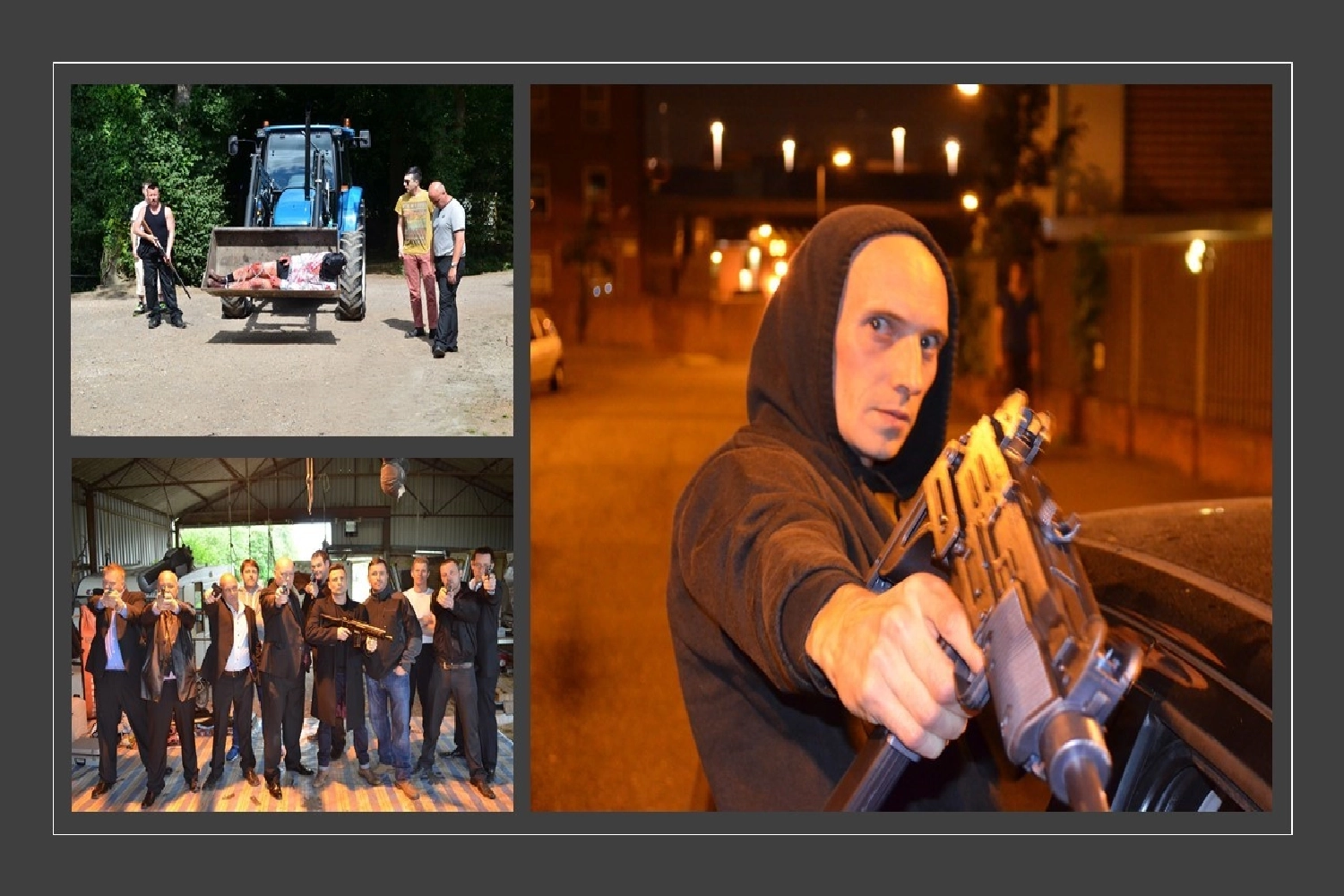 IF YOU ARE HEADING OVER TO GOOGLE •FILMS TO RENT MOVIE OR MOVIE DOWNLOAD •CLICK OUR LINK AND DOWNLOAD GATWICK GANGSTERS.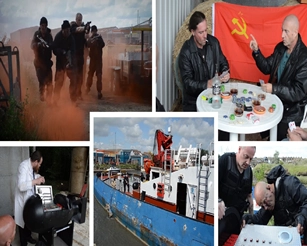 Finally, we see Big Drama and Fast-moving Action with the Mi6 and the Russians, who are transporting an Atomic Bomb,
on a 300-ton ship into an English Port. There is a big showdown with Mi6.
They Confiscate both the King's Gold and the Mobster's money. It all ends up in the British Treasury.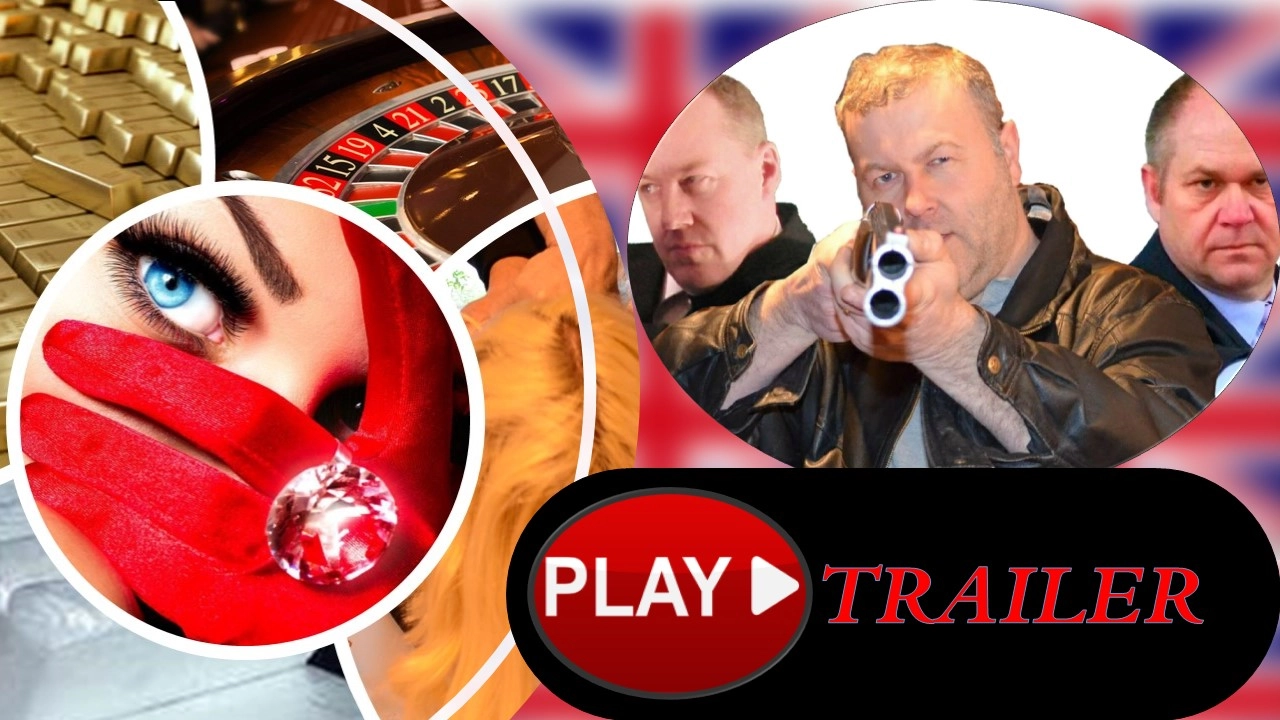 • " I really enjoyed seeing Bobby George play a Gangster. I met him once at a darts match and he was a Real Gent!" Jim Watson
• "Big fans of Bobby George and Willie Thorne would love to see them in another film!" Mr H. Grant
• "Shampagne is a colourful lady. I see she did all her own stunts, good plot and enjoyed seeing the abundance of actors. Well worth seeing" Mr James
• " Seriously this is one of the best films I have seen for a long time. The Time flys watching it!" Mrs Sessions
• "Ignore the Haters you are seeing giving bogus reviews, most are people that did not get on the film" Mr Talbot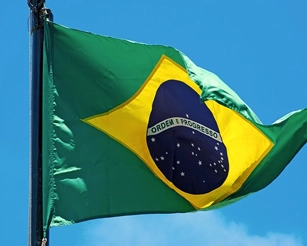 Gângsteres Gatwick disponíveis Portugués, Brasil Legendas.
• "Sid Clack, escritor e diretor descreve Gatwick Gangsters • "Há sempre um vigarista maior do que você! O golpe é vender Gatwick Cargo a um rico rei árabe, em troca de seu banco, que será usado por mafiosos em todo o mundo para lavar dinheiro. • Mas o rei invade a conta dos banqueiros e rouba todos os seus fundos, que não eram deles ". • Gatwick Gangsters é uma ação épica britânica Flick, •Legendado: •Inglês, •Alemão,• Grego, •Espanhol, •Latim Espanhol •e Português Brasil.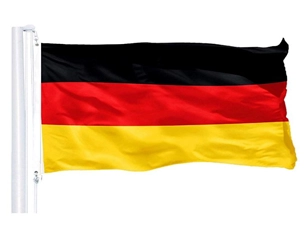 Gatwick Gangsters in deutscher Untertitel verfügbar
•Sid Clack, Writer & Director beschreibt Gatwick Gangsters • "Es gibt immer einen größeren Betrüger als dich! Der Betrug besteht darin, Gatwick Cargo an einen reichen arabischen König zu verkaufen, im Gegenzug für seine Bank, die für Mafiosi aus der ganzen Welt eingerichtet wird, um Geld zu waschen.
• Aber der König hackt sich in das Konto des Bankers und stiehlt all ihr Geld, das nicht ihres war."
Untertitel: •ENGLISCH, •DEUTSCH, •GRIECHISCH,• SPANISCH, •LATEINISCH SPANISCH,• PORTUGIESISCH BRASILIEN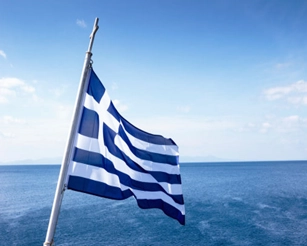 Gatwick Γκάνγκστερ ταινία με υπότιτλους στα ελληνικά
•"Sid Clack, Writer & Director; Describes Gatwick Gangsters •"There's always a bigger crook than you!
•The scam is to sell Gatwick Cargo to a wealthy Arab king in exchange for his Bank, which will be set for mobsters around the world for money laundering in.
•But the King hacks the Bankers' account and steals all of its funds, which were not hers."

•"Ο Σιντ Κλακ, Συγγραφέας & Σκηνοθέτης Περιγράφει τον Γκάνγκστερ του Γκάτγουικ"Πάντα υπάρχει μεγαλύτερος απατεώνας από σένα!
• Η απάτη είναι να πουλήσει Gatwick Cargo σε έναν πλούσιο αραβικό βασιλιά σε αντάλλαγμα για την Τράπεζά του, η οποία θα οριστεί για μαφιόζους σε όλο τον κόσμο για ξέπλυμα χρήματος in.
• Αλλά ο Βασιλιάς χακάρει το λογαριασμό των Τραπεζιτών και κλέβει όλα τα κεφάλαιά του, τα οποία δεν ήταν δικό της."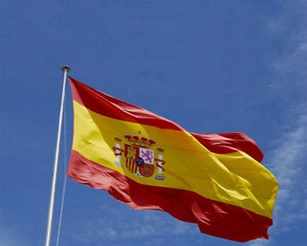 Gatwick Gangsters película subtitulada en español
•Sid Clack, escritor y director, describe Gatwick Gangsters: • "¡Siempre hay un estafador mejor que tú!
La estafa es vender Gatwick Cargo a un rico rey árabe a cambio de que su banco trabaje lavando el dinero de gangsters de todo el planeta.
•Pero el rey accede a la cuenta de los banqueros y les roba todos los fondos, que no son de ellos".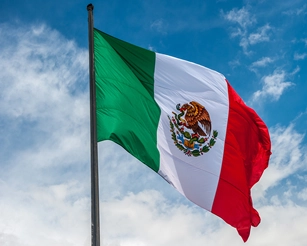 SUBTITLED en: Español Latino
•Sid Clack, escritor y director, expresa sobre Gatwick Gangsters,
•"¡siempre hay un estafador mejor que tú!" La estafa es vender Gatwick Cargo a un rico rey árabe a cambio de que su banco trabaje lavando el dinero de mafiosos de todo el mundo. •Pero el rey accede a la cuenta de la banquera y le roba todos los fondos, que no son de ella.